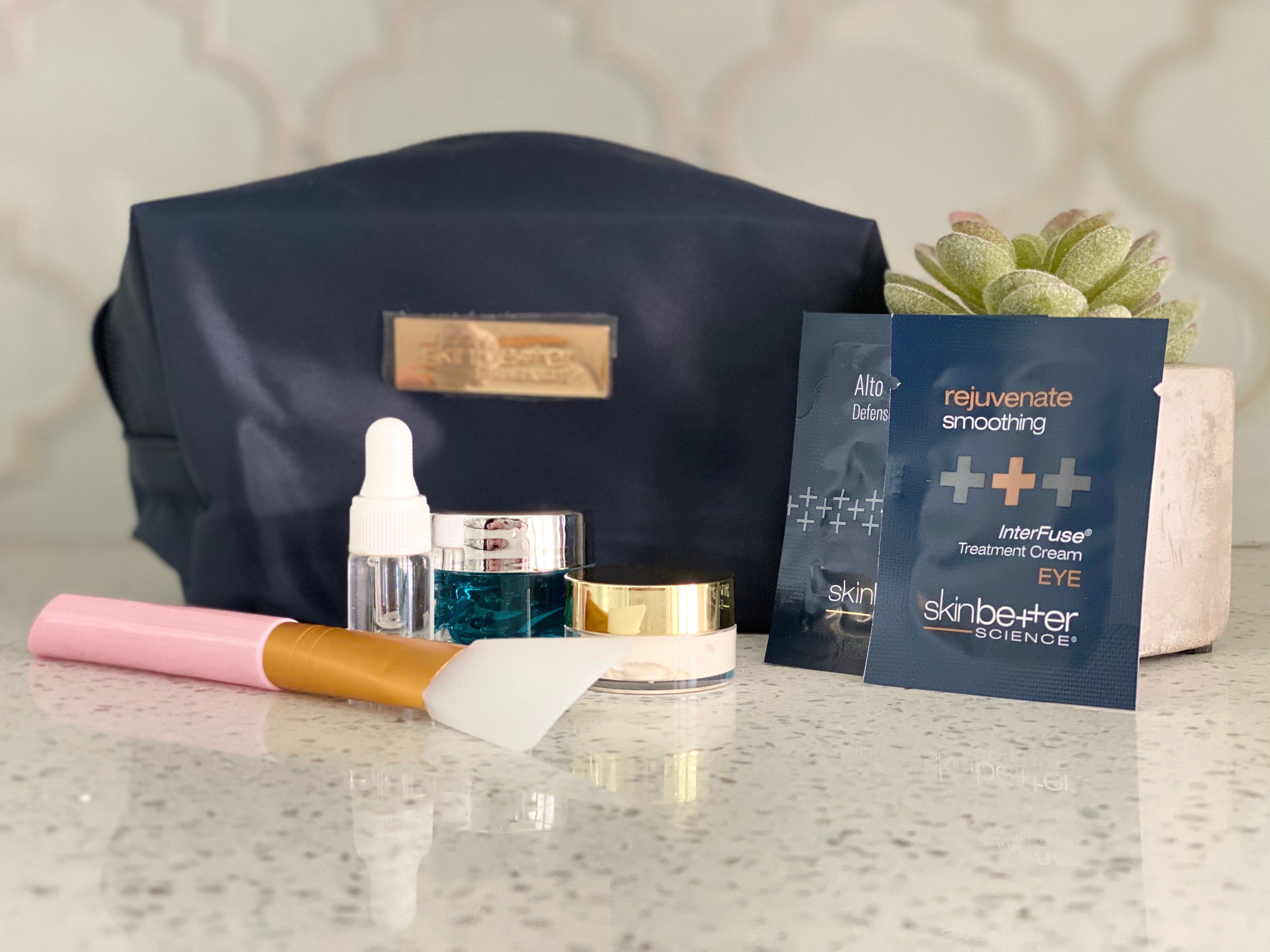 LifeScape Aesthetician, Noelle Cesario, LE, CLT, created this specially designed at-home facial to quickly and safely resurface the skin for a newly radiant and even glow.
This at-home facial includes seven luxurious steps of self-care and pampering. The handpicked products include two masques infused with nourishing ingredients that provide instant results. The first masque uses enzymes to gently diminish debris, dead skin cells, and the appearance of damaged skin. The second masque is composed of potent antioxidants and hyaluronic acid to promote rejuvenation and hydration deep within your skin. All ingredients and products are safe for all skin types with no downtime!
This at-home facial is for you if you're looking to:

🌟 Diminish the appearance of fine lines and wrinkles
🌟 Smooth away rough skin
🌟 Restore a supple glow

What you get with your Glow to Go Facial Kit:
IsClinical Cleansing Complex Cleanser
Resurfacing Masque
Rejuvenating Masque
Lip & Eye Mask
Skinbetter Science Alto Defense Serum
Skinbetter Science Eye Cream
Sunblock
Each kit is good for one full at-home facial, but you may be left with some additional product to continue to use throughout the week!
Watch Noelle's step-by-step instructional video on how to apply your Glow to Go facial kit [here].
Purchase your facial kit for only $125!

Available at LifeScape for curbside pickup or delivery

*Payment through PayPal. Includes curbside pickup or shipping at no additional charge.
Further enhance your at-home results with a Lightstim LED Device



The Lightstim LED device is designed for collagen and elastin production, and can be used daily! To purchase a device, contact Noelle at (480) 860-5500 ext. 125 for special pricing!