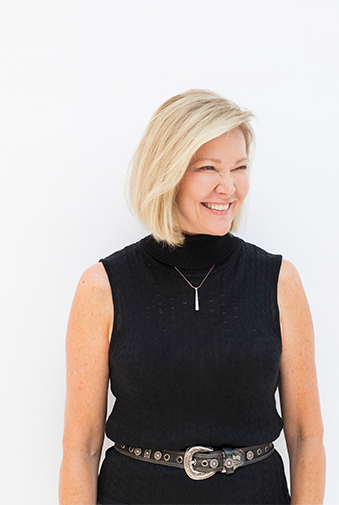 Whole Health
for a Whole Life
I founded LifeScape to provide a completely different kind of healthcare; one that focused on the totality of you. Our award-winning practice puts patients first and delivers the highest quality care with a personal touch. We go well beyond resolution through hit-and-run medication, and instead investigate and resolve the root causes of illness.
– Dr. Susan Wilder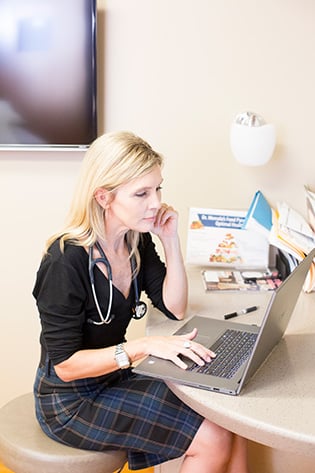 Concierge care
Concierge medicine is the future. Our concierge care program is our premier primary care solution, providing you with unlimited access to your physician. We work in concert with you and your family towards a path of ideal health and vitality. Our Concierge Care services are for those seeking proactive, personalized care by exceptional concierge doctors who make choices with you in mind, not your health care plan.
Simplecare direct
Healthcare should never feel rushed. With this primary care solution you have unlimited access to our integrative nurse practitioners who will take the time to understand the root cause of your conditions to offer personalized solutions that help you and your family achieve optimal health.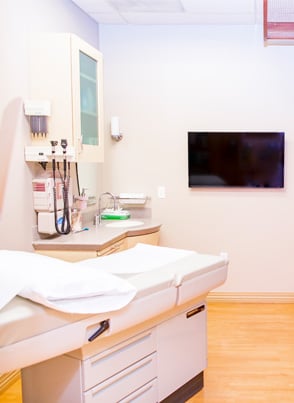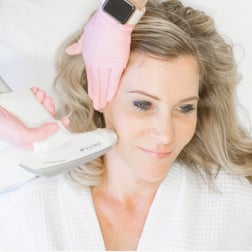 Aesthetics
Feeling and looking beautiful from the inside out is an important part of our overall health and wellbeing. Our expert and industry-leading team offers customized treatment plans based on your individual needs and concerns to help you look and feel your best. Schedule a complimentary consultation to discuss your skin and body goals.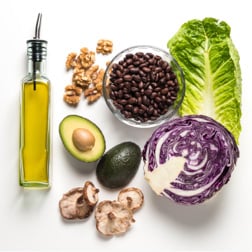 Nutrition
Experience personalized attention and establish an ongoing relationship of care with our functionally-trained, board-certified dietitian. Functional nutrition looks at the underlying causes of a condition and finds evidence-based solutions to facilitate true healing and optimized health.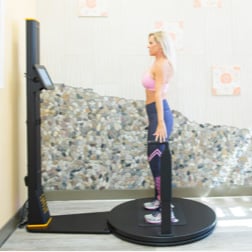 Fitness
A body in motion stays in motion! Kickstart your health journey by joining us for a fitness program. Our on-site fitness center is equipped with everything you need to reach your fitness goals, like our high-tech Fit3D scanner that tracks your progress and allows us to adapt training to your unique needs.
Love for LifeScape Concierge Care

"I have been a concierge patient with LifeScape for over 6 years. I decided to work with Dr Laurie Pozun; this couldn't have been a wiser choice for me. My appreciation for Dr Pozun and LifeScape is based on a number of reasons. First, I want to share how attentive, well informed and compassionate Dr Pozun is. I see a number of doctors for a medical issue and Dr Pozun is accommodating and attentive to my need to coordinate my care. She is also a functional medicine practitioner which Is very important for me. And, she is always available for any questions or concerns. A few words about LifeScape overall. The vision of this practice is brilliant. Dr Wilder has created a team of health professionals, support staff, that work together beautifully. I don't think there's another practice like this in the Valley."

Love for LifeScape Fitness

"I am honored to be Jodi's client at LifeScape. Working with her was the best decision I made to get myself back into shape. She always challenges me, both mentally and physically. Jodi tweaks my form so my knees and back do not complain; believe me, at my age (71) I need that! I always leave my workouts in better spirits than when I arrive. Thank you, Jodi! I am so looking forward to all I will accomplish this year thanks to Jodi's knowledge and expert guidance!"

Love for LifeScape Aesthetics

"I am mom of 2 kids under 5, work full-time, and have a lifetime behind me of playing & working in the sun for as long as I can remember. I have struggled with acne since the ripe ol' age of 10 & have plenty of sensitivities to boot. I've tried countless products whether Top of the Line or Over the Counter and never found much success; often leading to itchy, red, splotchy skin that was no better than when I started.

When I spoke with Noelle, she listened to my concerns of putting 'chemicals' on my skin & desire for natural products, she heard my plethora of skincare woes, and had to listen to 2 toddlers screaming in the background through it all! Noelle is incredibly insightful, efficient, and knew exactly which direction to begin looking to help me. She assured me that we would find the right products for me, products that would fit MY mold and not the other way around. I am so ecstatic over the results I have achieved in just a little over 2 short months! Not only do I look & feel so much more confident & healthy in my skin, but maybe most importantly I learned how best to care for my skin."

Love for LifeScape Fitness

"I only just started regular work outs after a two year hiatus. At Dr. Pozun's recommendation, I did the Fit 3D exam and was mortified to see a slouchy, tubby profile of myself looking far older and more bent over than my 67 years should look! That kicked me into regular workouts with Jodi and I am thrilled to see results with just two work outs per week at 25 minutes each. We do by phone appointments with minimal home equipment when I can't get to LifeScape. My arms and legs are toning nicely and my stamina and energy levels are way up. The best thing is, I feel better about myself. I highly recommend this investment in yourself towards better health!"

Love for LifeScape Aesthetics

"I got my first Hydrafacial from Noelle Cesario with LifeScape Aesthetics a few weeks ago and my skin feels better than it has in months – maybe even years! Noelle is impressively knowledgeable and professional. While at my appointment she noticed my skin was incredibly dry, mentioning my skin barrier had been compromised. She recommended a few new products to try and I've been using them daily and my skin has stayed hydrated and healthy since that appointment! I highly recommend Noelle and LifeScape Aesthetics if you want your skin to look and feel super soft, smooth and radiant!"

Love for LifeScape Fitness

"I really enjoy working with Jodi. She's highly energetic and is so well-versed in her knowledge and skills regarding physical fitness. She packed more into a 25 minute session than I've gotten from much longer sessions with other personal trainers. She's fun, motivating and focused on the well-being of her clients."

Love for LifeScape Aesthetics

"I saw Noelle multiple times for HydraFacials leading up to my wedding last year and the results were undeniable! I have never felt so confident with my skin and gained so much knowledge about skin care as I have after spending time with Noelle. She is obviously highly skilled and the top of her field and made me feel comfortable and confident through out each of my appointments. There is no one else I would trust with my skincare!"

Love for LifeScape Concierge Care

"Dr. Susan Wilder has been my primary care physician for over 10 years. Her advice and guidance are unmatched by others in the health care community. Her compassion and empathy is without peer. I have significantly benefited from her assistance and direction. I am healthy and strong with many, many thanks to her!"

Love for LifeScape Concierge Care

"I honestly wasn't someone who valued feeling good each day. Dr. Wilder continued to urge me to make changes to my diet and lifestyle so that I too would feel as good as I made sure my family felt. I continued to say I didn't "have time" or I didn't "have a desire" to put the effort in. But I was tired of feeling tired and rarely feeling good so I hung on every word she said and followed instructions to the letter. Her kind, dedicated persistence totally and completely empowered me to turn my health around. It's been almost one year, my skin looks better, my hair is recovering, my joints no longer ache and I have energy all day. I've learned that food choices are vitally important to your overall health. Quieting your mind for a few minutes each day is vitally important. Susan Wilder, MD, and her incredible team literally, changed my life. They remain the driving force behind every choice I make today in terms of my health and well-being."

Love for LifeScape Nutrition

One of our patients, Pam, recently experienced a brilliant health breakthrough.
Pam was on 30+ supplements with severe diabetes and had been overweight for years.
Together, we cleaned up her supplement protocol, diet and lifestyle choices. She not only lost weight, but also dramatically improved her fasting blood sugar levels. These changes made an incredible difference in her overall wellness and vitality. Pam recently shared this touching testimonial:
"I want you to know how much you have blessed my life. You have given me hope and encouragement. Praying for you to be encouraged and have hope for the hurdles you may have in your life and that someone will bless you with help as you have blessed me…Thanks from the bottom of my heart!"

Love for LifeScape

"Valere, FNP, along with LifeScape's Nutritionist, Dana, are helping me make great strides in my health. Mike is so happy with Dr. Strohman. We have never been disappointed with LifeScape Premier."

Love for Dr. McMillen

"Best doctor I ever had! I am going to look into this program. She is so passionate about her patients and fixed me up many times!"

Love for LifeScape Nutrition

"I have been very attentive to having a wider variety of vegetables with each meal, eating a probiotic-rich food with each meal, and having zero gluten, dairy, or sugar. I also stopped drinking coffee. I feel that my blood sugars are stabilizing and I don't get hungry between meals (no more craving chips or Lara bars as snacks!). I have been meditating and taking baths/going through the night time routine [Dana and I] discussed, and I have been sleeping like a rock. I am amazed at all of these changes that I've seen in just one week — I haven't even started the supplements yet! Those arrive today, so I'm eager to see how much better I feel once I get those on board. I'm truly in awe."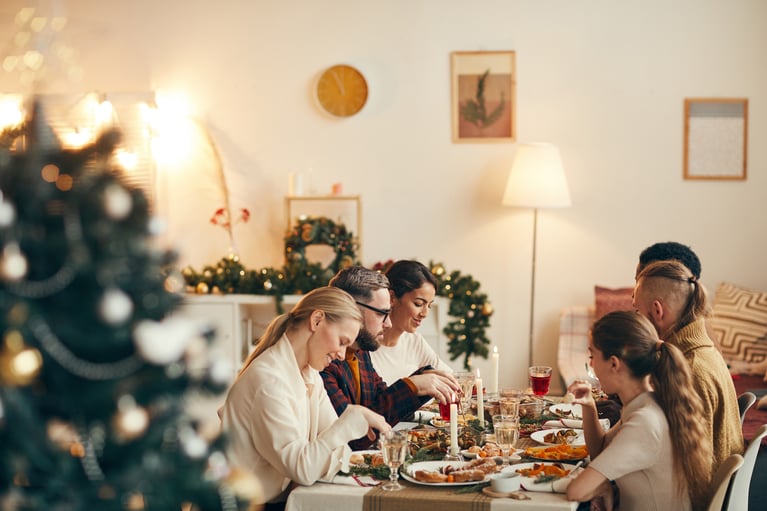 [Healthy Holiday Eating Guide] Prioritizing Your Health During the Holidays
As we approach the holiday season, it's not uncommon for healthy eating habits to take a back seat...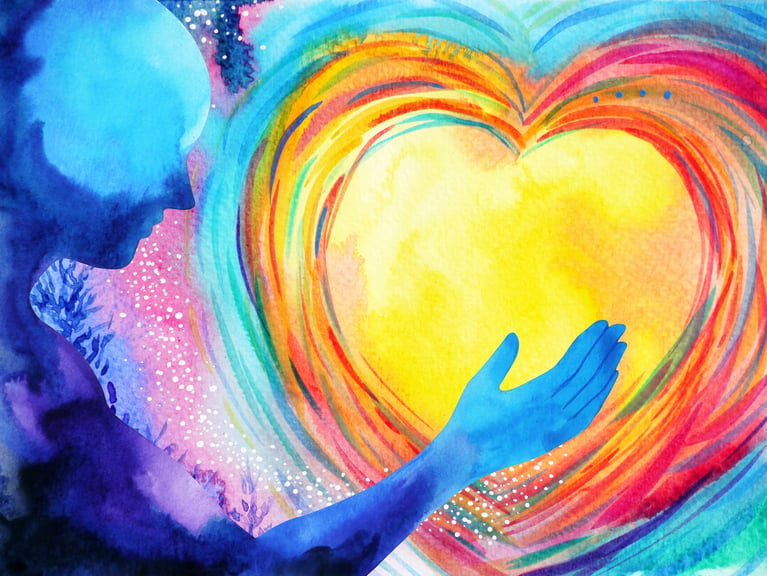 You & Your Loved Ones Deserve a Healthy Brain for Life
Few things are more terrifying than the prospect of outliving our brains. Unfortunately, on our...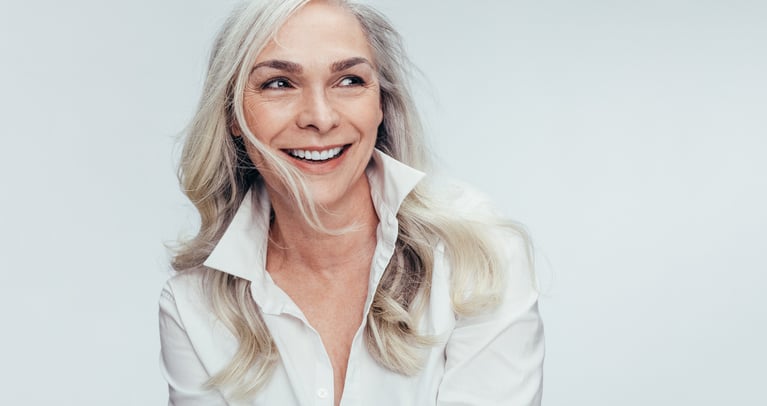 INJECTABILITY: MicroTox®, NasalTox®, and TheraTox™ Now at Lifescape
We are thrilled to announce that Dr. Heather McGee, a distinguished Physician Injector with a...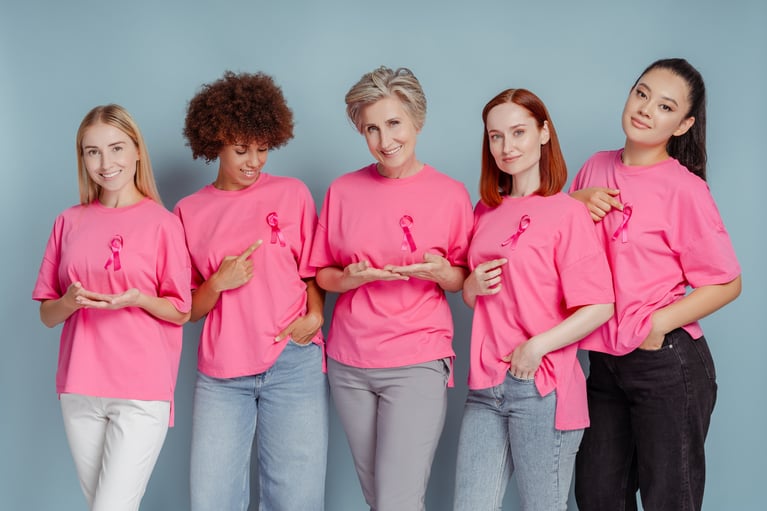 Breast Cancer Prevention: Early Detection, Environmental & Genetic Risk Factors & AI
It is important to note that most breast cancers are believed to be sporadic, meaning they arise...