What Concierge Care Means For You
With Concierge Care at LifeScape, we incorporate a functional medicine approach, to painstakingly evaluate your history, genetic risks, and lifestyle, to get to the roots of your conditions, without merely slapping a prescription or a "band-aid" on a serious health issue.
Our comprehensive suite of medical services is offered by the best doctors in Arizona and unparalleled staff.
Choosing our Concierge Care plan means you receive:

Proactive, transformative care

Collaborative partnership with your care team

More time with your doctor, unhurried healthcare

Personalized medicine and advanced nutritional interventions

Convenient office hours and patient-centered services

Telemedicine visits for when coming to the office isn't an option

One-stop convenience for your family's health, nutrition, and beauty needs

A stunning, spa-like office setting

Access to your physician 24/7

Access to a dedicated health coordinator 24/7

Email access for scheduling appointments, receiving referrals and prescription refills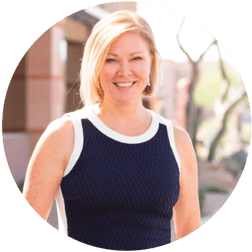 "LifeScape's Concierge Care provides a completely different kind of
healthcare. One that
focuses on the totality of you. Our award-winning practice puts the patients first.
We go well beyond simply throwing prescriptions at a problem, and look at the root causes of illness. We invite you to experience the difference Concierge Care can make. We're committed to 'whole health for a whole life' for you at LifeScape."
- Dr. Susan Wilder, CEO & Founder of LifeScape