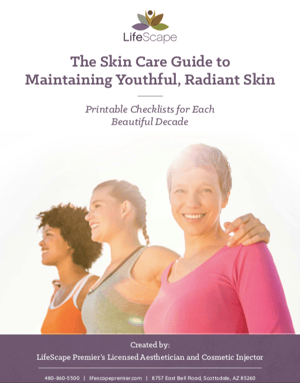 What better way to beautify your skin than with advice from the skincare experts?
Noelle Cesario, LME, CLT, and Charity Correa, NP, Cosmetic Injector, are pleased to present you with a comprehensive guide for maintaining the beautiful, youthful skin you were born with!
This guide is complete with downloadable checklists for each decade, and includes daily regimens, our best-kept skin secrets and supplementation recommendations.
Start your skincare routine today.
Complete the form to get your copy now!