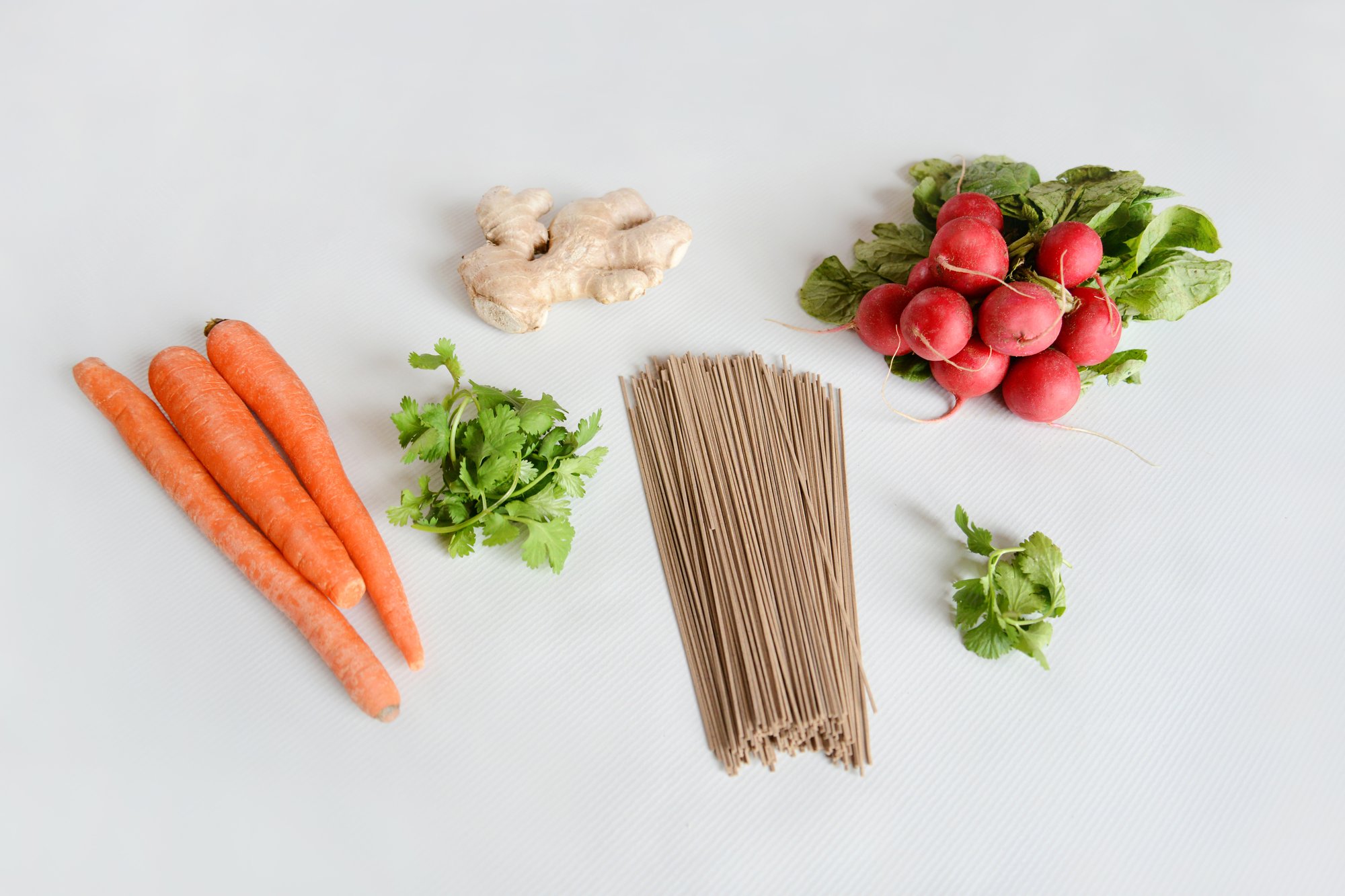 Dressing Ingredients:
Rice vinegar 1⁄2 cups
Sugar 1⁄2 tbsp
Ginger, peeled, grated 1⁄4 cup
Agave syrup, 2 tbsp
Tamari, gluten free 1⁄4 cup
Sesame oil, toasted 1 Tbsp. + 1 tsp.
Sriracha sauce 1 Tbsp. + 1 tsp.
Canola oil 1⁄2 cup
Salad Ingredients:
Edamame noodles, cooked 24 oz.
Carrot, peeled, julienned 2 ea.
Red pepper, julienned 2 ea.
English cucumber, julienned 1 ea.
Red radishes, sliced thin 8 ea.
Green onions, sliced thin 1⁄2 in.
Cilantro, chopped 1⁄4 cup
Romaine heads, sliced in 1⁄4" strips 4 each
Instructions:
For the Dressing: Whisk together the vinegar, honey or maple syrup, ginger, tamari, sesame oil, and chili sauce in a large bowl until combined. Slowly whisk in the olive oil until the dressing is emulsified.


For the Salad: Toss the edamame noodles and romaine with the sesame-Gochujang sauce.


Lightly coat carrots in olive oil and season with salt and pepper. Roast at 350°F for 10-15 minutes.


To assemble the dish, arrange the soba noodles and romaine that have been tossed with the SesameGochujang dressing on a platter.


Garnish the salad with sliced radishes, roasted carrots, and green onions.