We've all been there before. You're entertaining guests and want to cook a recipe that is healthy, delicious, and makes enough to feed a group.
Our June recipe checks all these boxes! This nourishing and delicious falafel with citrus tahini sauce is the perfect dish for a dinner party while providing valuable nutrients your body needs to maximize your health!
These crispy, bite-size snacks are warm and comforting with an added kick of fresh flavor from the sauce. You and your guests will love them!
To learn more about how to prepare our monthly Healthy Kitchen, Healthy You dishes, tips for home cooking, and ingredient benefits, join us live in Brilliant Health for our Cooking Show the first Thursday of each month.
Falafel with Citrus Tahini Sauce
Makes roughly 42 falafel balls
Falafel Ingredients:
Chickpeas, dried 4 cups
Onion, roughly chopped 4 cups
Parsley, chopped 1 1⁄2 cups
Cilantro, chopped 1 1⁄2 cups
Salt 4 tsp.
Red chili flakes 4 tsp.
Garlic cloves 16 ea.
Cumin, ground 4 tsp.
Baking powder 4 tsp.
Chickpea flour 1-1 1⁄2 cups
Canola oil, for frying as needed
Garnish
Lettuce head, shredded 2 ea.
Citrus Tahini Sauce (recipe follows) as needed
Micro Parsley as needed
Falafel Instructions:
Place the chickpeas in a large bowl and add enough cold water to cover them by at least 2 inches; soak overnight
and then drain.
Place the drained, uncooked chickpeas and the onions in the bowl of a food processor. Add the parsley, cilantro,
salt, red chili flakes, garlic, and cumin. Process until blended but not puréed—it should look mealy.
Sprinkle in the baking powder and 1⁄2 cup of the chickpea flour, and pulse. Add enough so that the dough forms a
small ball and no longer sticks to your hands. Refrigerate, covered, for at least an hour or overnight.
Form the chickpea mixture into balls about the size of walnuts, using water to wet hands so the balls don't stick.
Heat 3 inches of oil to 375°F in a deep pot or wok and fry 1 ball to test. If it falls apart, mix a little flour into the falafel
batter. Fry the balls until golden brown; drain on paper towels.
Place a small mound of lettuce on a plate. Top with a falafel and drizzle of Tahini Citrus and garnish with micro
parsley.

Citrus Tahini Sauce Ingredients
Orange juice 7 oz.

Garlic, minced 2 large cloves

Oranges, zested 2 ea.

Tahini 10.5 ounces

Serrano, finely minced 2 ounces (optional)

Olive oil 10.5 ounces or 1 1/3 cups

Salt as needed
Citrus Tahini Sauce Instructions
Combine all ingredients except the olive oil in a blender. Blend until smooth.
Turn the blender to low speed and slowly pour in the oils to emulsify.
Cook the recipe with us!
Gather the ingredients and cook along with LifeScape Functional Dietician, Dana Bosselmann, as she creates this healthy & dish
[watch here]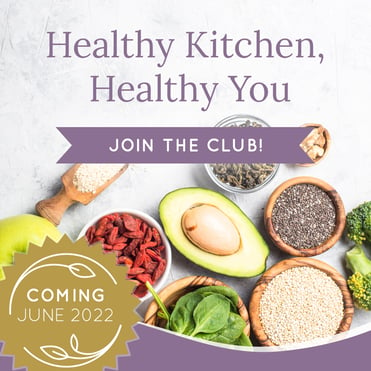 Join Healthy Kitchen, Healthy You Club, for connection, conversation, and education around healthy eating!
This virtual community, guided by LifeScape's Functional Dietitian, is focused on blending the most recent scientific guidelines into the art of making real, whole, nourishing food with joy and ease. Refine your cooking skills, discover new recipes, expand your knowledge on healthy eating and feel empowered to make simple, meaningful changes.