Is there anything more satisfying than crisp, delicious Caesar salad?!
Our September recipe, Joyce's white bean Caesar salad, is a new take on a classic dish that can be served as the main course or as a side. This salad will keep you full and energized thanks to its nourishing greens and high-protein beans.
To learn more about how to prepare our monthly Healthy Kitchen, Healthy You dishes, tips for home cooking, and ingredient benefits, join us live in Brilliant Health for our Cooking Show on the first Thursday of each month.
Joyce's White Bean Caesar Salad
Makes roughly 18 portions
White Bean Purée Ingredients:
White beans, canned, drained, rinsed 30 oz.
Water 1 cup
Dressing
White Bean Purée (see above) 2 cups
Lemon juice 1⁄2 cup
Anchovies, puréed 1⁄4 cup
Garlic, minced 4 tsp.
Parmesan, grated 1⁄2 cup
Extra-virgin olive oil 1 cup
Water, cold 1⁄2 cup
Ground black pepper 1 tsp.
Dijon mustard (optional) as needed
Croutons
Baguettes, thinly sliced, brushed 2 ea. with garlic oil
Salad
Romaine hearts, large, chopped 12 ea.

Instructions:
1. For the White Bean Purée: Place beans in a food processor or blender, add water, and purée until well blended.

2. For the Dressing: Combine the White Bean Purée, lemon juice, anchovy purée, minced garlic, Parmesan, extra-
virgin olive oil, cold water as needed, and Black pepper, ground. You may add a bit of Dijon mustard if you like.

3. For the Croutons: Bake at 350°F until crisp.

4. Toss salad with some of the Dressing and top with the Croutons.

Notes: If using dried beans, soak 1⁄2 cup dried white beans in cold water over night. Drain and place in a saucepan and cover with fresh water. Bring to a boil and reduce heat to a simmer. Cook until tender, about 30 minutes. Store the beans in their cooking liquid. Cool completely then purée beans in a food processor or blender.

Cook the recipe with us!
Join us to cook along with LifeScape's Functional Dietician, Dana Bosselmann, in our Brilliant Health Facebook Group as she creates this delicious and easily prepared dish!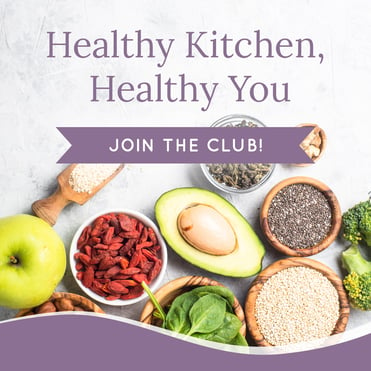 Join Healthy Kitchen, Healthy You Club, for connection, conversation, and education around healthy eating!
This virtual community, guided by LifeScape's Functional Dietitian, is focused on blending the most recent scientific guidelines into the art of making real, whole, nourishing food with joy and ease. Refine your cooking skills, discover new recipes, expand your knowledge of healthy eating, and feel empowered to make simple, meaningful changes.