There is nothing better than curling up on the couch with a good book, and a warm, nourishing bowl of soup.
Our January recipe is a delicious Napa Valley ear and parsnip soup with crispy parsnips and sage that is bursting with fresh flavors. The healthy, whole ingredients like pears, parsnips, and celery stalks will provide vital nutrients and vitamins to your body in a tasty way.
To learn more about how to prepare our monthly Healthy Kitchen, Healthy You dishes, tips for home cooking, and ingredient benefits, join us live in Brilliant Health for our Cooking Show on the first Thursday of each month.
Napa Valley Pear and Parsnip Soup with Crispy
Parsnips and Sage
Makes roughly 18 portions
Ingredients:
Garlic cloves, smashed 9 ea.
Shallots, medium, sliced 15 ea.
Grapeseed or light flavored oil 6 Tbsp.
Celery stalk, sliced 4 ea.
Pears, medium, flavorful and ripe, 18 ea. peeled and diced
Parsnips, medium, peeled and diced 24 ea.
Water or vegetable stock 4 1⁄2 qt.
Thyme sprigs, fresh, chopped 6 ea.
Sage leaves, fresh, chopped 9 ea.
Salt 2 tsp.
Black pepper, ground as needed
Cream or half and half (optional) as needed
Crispy Parsnips and Sage as needed
Instructions:
Heat the garlic and shallots in the olive oil until they begin to become translucent and aromatic.


Add the celery, pears and parsnips and continue to heat until the items are all very hot.


Add the water or vegetable stock.


Bring to a simmer and cook for 40 minutes or until all the vegetables are completely tender with no resistance.


Strain the vegetables from the broth, reserving both.


Place the solid vegetables in a blender and add enough broth to cover. Blend until completely smooth and add
broth to achieve desired soup consistency. Strain through a strainer.


Reheat the soup, seasoning to taste with fresh herbs, salt and pepper, adding cream if desired.


Garnish with Crispy Parsnips and Sage.

Cook the recipe with us!
Join us to cook along with LifeScape's Functional Dietician, Dana Bosselmann, in our Brilliant Health Facebook Group as she creates this delicious and easily prepared dish!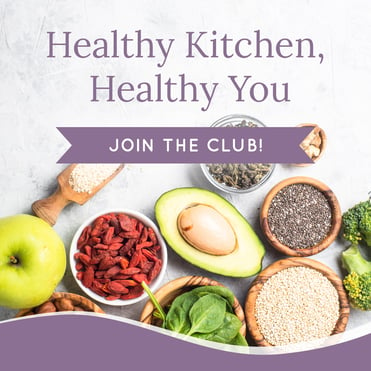 Join Healthy Kitchen, Healthy You Club, for connection, conversation, and education around healthy eating!
This virtual community, guided by LifeScape's Functional Dietitian, is focused on blending the most recent scientific guidelines into the art of making real, whole, nourishing food with joy and ease. Refine your cooking skills, discover new recipes, expand your knowledge of healthy eating, and feel empowered to make simple, meaningful changes.