Crunchy Asian Salad Recipe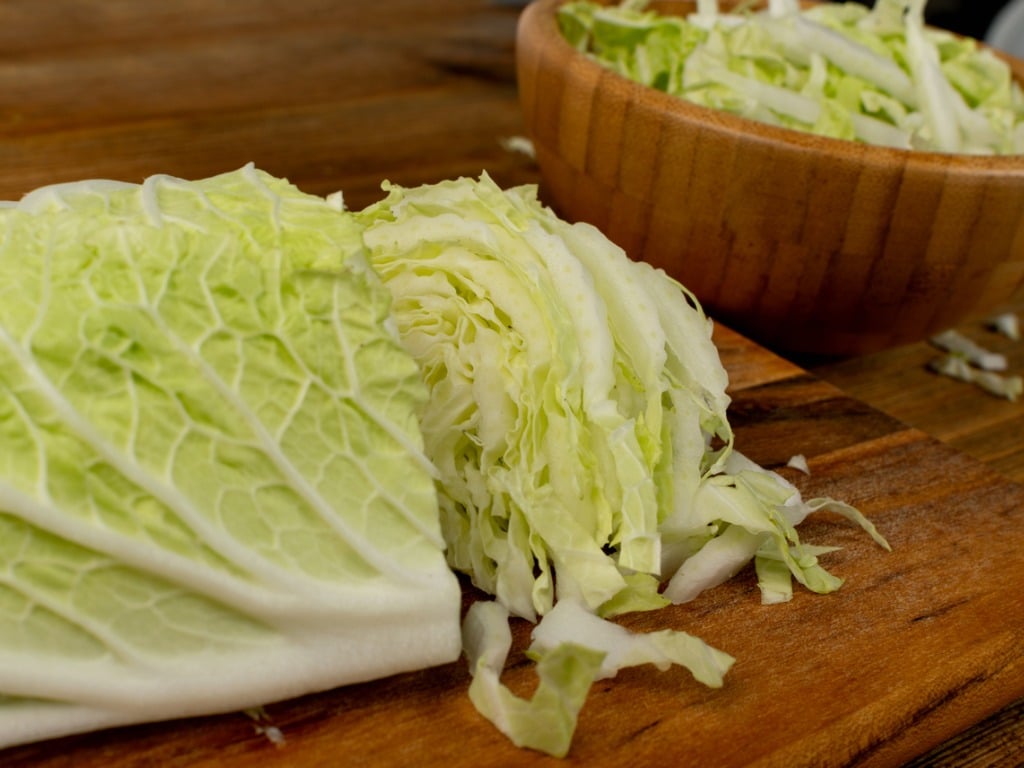 Ingredients:
Salad Ingredients
1 cup macadamia nuts
1 tbs coconut oil, melted
1 tsp sea salt
2 ¼ cups shredded Napa cabbage
5 snow peas, sliced
1 large carrot, julienned
1 red pepper, thinly sliced
1 English cucumber, seeds removed, thinly sliced
1 large handful fresh cilantro, washed, leaves picked
1 large handful Vietnamese mint, washed, leaves picked


Dressing Ingredients
1 tsp fresh ginger, grated
½ long red chili pepper, finely minced
1 lime, zest and juice
1 tbs apple cider vinegar
1 tbs coconut aminos
1 tbs sesame oil



Instructions:
Pre-heat the oven to 350ºF. Line a baking tray with baking paper. Place the macadamia nuts in a bowl and cover with 1 tablespoon of melted coconut oil and 1 teaspoon of sea salt. Stir to combine.
When the oven has come to temperature, place the macadamia nuts on the baking tray and bake for 10 minutes or until golden. Remove from the oven and cool. Once cool enough to handle, chop roughly.
Meanwhile, place the cabbage, snow peas, carrot, capsicum, cucumber, coriander and mint in a bowl. Stir to combine.
In a separate bowl, mix all of the dressing ingredients together.
When ready to serve, pour the dressing over the salad and stir to combine. Top with the chopped macadamia nuts.
Key Benefits:
This Crunchy Asian Salad is great for any diet. It's dairy free; gluten free; vegan and low FODMAP. We recommend this fresh and easy meal any time of year but it's especially perfect for the warm summer days ahead of us!
Join us in Brilliant Health to explore key benefits of this recipe!
Download Recipe Here