As the weather gets colder, we often crave warm, filling breakfasts to start our day. Our December recipe is the perfect sweet and comforting meal to wake up to!
This dish will nourish your body with delicious ingredients like pumpkin and coconut. Our recipe makes 2-4 portions so the whole family can enjoy this flavorful treat.
To learn more about how to prepare our monthly Healthy Kitchen, Healthy You dishes, tips for home cooking, and ingredient benefits, join us live in Brilliant Health for our Cooking Show on the first Thursday of each month.
Pumpkin Quinoa Porridge With Maple Syrup, Pistachios, And Coconut
Makes roughly 2-4 servings
Ingredients:
Water 1 cup
Oatmilk, divided 1 1⁄2 cups, plus more as needed
Quinoa, rinsed and drained 1 cup
Pumpkin purée 1⁄2 cup
Cinnamon, ground 1 tsp.
Ginger, ground 1 tsp.
Cloves, ground 1⁄8 tsp.
Salt 1⁄8 tsp.
Flaxseeds, ground 2 Tbsp.
Maple syrup, 2–3 Tbsp. more as desired
Pistachios, chopped 1⁄4 cup
Coconut, chopped, toasted (optional) 2 Tbsp.
Instructions:
In a pot, add 1 cup of water and 1 cup of oat milk. Bring to a boil.

2. Add the quinoa, pumpkin purée, cinnamon, ginger, cloves, and salt. Turn down the heat to a simmer and cook for 10 to 12 minutes or until the liquid has evaporated.

3. Once the liquid has evaporated, remove from heat, and stir in the ground flaxseeds.

4. Place some of the porridge in a bowl, drizzle maple syrup to taste, and top with nuts and coconut.

Cook the recipe with us!
Get ready to cook along with LifeScape's Functional Dietician, Dana Bosselmann, in our Brilliant Health Facebook Group as she creates this delicious and easily prepared dish!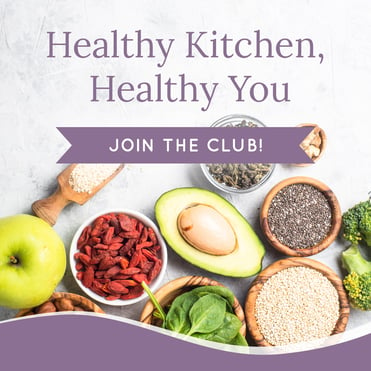 Join Healthy Kitchen, Healthy You Club, for connection, conversation, and education around healthy eating!
This virtual community, guided by LifeScape's Functional Dietitian, is focused on blending the most recent scientific guidelines into the art of making real, whole, nourishing food with joy and ease. Refine your cooking skills, discover new recipes, expand your knowledge of healthy eating, and feel empowered to make simple, meaningful changes.