AN INDIVIDUALIZED APPROACH TO DIET & NUTRITION
At LifeScape Premier we take an individualized approach to diet and nutrition. There is no one-size-fits-all answer to what, how and when you should eat. LifeScape has combined its passion for prevention with its expertise in the complex science of nutrition to offer several specialized nutritional assessments, programs and products proactively aimed at helping you achieve vitality and wellness. You do not need to be a LifeScape Premier patient to utilize our diet and nutrition services.
Everyone's body is different, so we use advanced diagnostic testing first and foremost and consider lifestyle factors, age and patient history to create a customized plan for each one of our patients. Getting the right nutrition in you can mean something different for everyone. That is why many mass-market and fad diets fail, and indiscriminate consumption of dietary supplements, vitamins and nutrients may actually be harmful, depending on your personal health screening. A personalized approach is paramount to getting you on a path to good health, wellness and individual vitality.
Interested in a Consultation?
Before embarking on any changes in diet or nutrition, our team of the best doctors in Arizona meets with you to understand your personal story and health needs and to complete a comprehensive health evaluation. Our Diet consultants may recommend any number of comprehensive diagnostic tests (including genetic testing of metabolism determinants, micronutrient testing, food/additive sensitivity testing, to assessments of brain neurochemistry and gut microbial balance). We work with you to determine the most cost-effective approach to determine exactly what you need, based on your body's individual function, before devising a short and long term strategy with you.
Dana Bosselmann, MA, RDN, LMT, IFNCP
Dana is an accomplished nutrition and health professional practicing the art and science of this field for over 18 years.  She holds a Bachelor's degree in Nutrition Science from Arizona State University, a Master's degree in Exercise Physiology from Northern Arizona University, is a licensed massage therapist from the Scottsdale Cortiva Institute of Massage Therapy and has been trained as a Holistic Lifestyle Coach.  A major recent milestone in her career was achieving board certification from the Integrative and Functional Nutrition Academy.
Her areas of interest include functional nutrition, lifestyle wellness, food and exercise, autoimmune disorders, and food as medicine.
In her free time, she enjoys yoga, road cycling, mountain biking, weight training, early sunrise walks with her Australian Shepherd and expressing her creativity in the kitchen.
She believes life is to be lived in the moment and that change can bring great rewards.
LEARN ABOUT NUTRITIONAL ASSESSMENTS
Your LifeScape physician will work with you to precisely assess and analyze your personal make-up to create an informed strategy for diet and nutrition. Some of the tools in our diagnostic arsenal are listed below, and you can learn more here.
LEARN ABOUT NUTRITIONAL TESTING
SPECTRACELL MICRONUTRIENT ANALYSIS
Although most individuals can benefit from nutritional evaluation, traditional testing is highly inaccurate. LifeScape employs a pin-point precise technology developed by SpectraCell to provide far more reliable testing; permitting LifeScape's physicians to more accurately evaluate vitamin, mineral, antioxidant, and essential fatty acid deficiencies and meticulously target nutritional interventions.
NEUROSCIENCE NEUROTRANSMITTER TESTING
Brain chemicals, known as hormones and neurotransmitters, control many of the body's functions. These chemicals can become depleted or unbalanced due to diet, stress, exposure to toxins, and genetics. This can result in excessive stress, mood disorders, anxiety, difficulty concentrating, focusing, or remembering, sleep difficulty, headaches, fatigue, low energy, weight gain, and food cravings. Utilizing a non-invasive lab test developed by NeuroScience, a world leader in neurotransmitter assessment, LifeScape physicians measure 13 different neurotransmitters and 11 different hormones. Then, through a course of individualized Targeted Amino Acid Therapy, correct imbalances in a carefully controlled sequence—offering relief to significant proportion of patients.
FOOD/ADDITIVE/CHEMICAL SENSITIVITY TESTING
Identification of IgG delayed food allergies (as opposed to the standard IgE immediate food allergies) has been life changing for hundreds of LifeScape patients. Those with chronic sinus or ear infections, asthma, anxiety, chronic fatigue, migraine headaches, irritable bowel syndrome, arthritis, or eczema can often benefit significantly by eliminating certain foods from their diet. Utilizing a simple blood test, LifeScape providers can now identify intolerances to 115 foods as well as Candida yeast and systematically modify patients' diets to moderate and often eliminate many chronic conditions.
LEARN ABOUT NUTRITIONAL SUPPLEMENTS
The powerful role nutrition plays in health is becoming increasingly clear. Unfortunately, the vitamin and supplement industries operate with surprisingly little oversight. Manufacture and marketing are largely unregulated. If you use an over-the-counter vitamin, mineral, or other nutritional supplements, there is a good chance that the label inaccurately reflects the product's contents. You may not be receiving the intended health benefit, or you may even be causing yourself harm.
LifeScape has evaluated thousands of vitamins and supplements to find those produced with strong quality controls and that offer the best value. Product lines we carry and recommend, in the office and in our online store include:
NeuroScience – amino acid supplements for targeted repletion of neurotransmitters
Metagenics – wide variety of high quality supplements and medical foods to help with your nutritional needs
Pure Encapsulations – multivitamins, and an assorted array of supplements to meet your various needs.
Vital Remedy – Joint Formula, Antioxidant Formula and Statinguard protection for those who may need protection from statin drug induced nutrition depletion
FullScript offers a huge formulary of our favorite brands, your provider can easily prescribe a nutraceutical regimen that best meets your needs.
HSA/FSA funds can be used to order supplements for medical indications.
Call our front desk to learn more [(480) 860-5500]!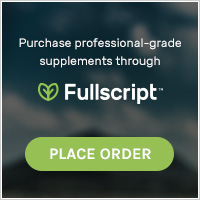 GIVE YOUR WAISTLINE A ONE-TWO PUNCH
Many of our patients have seen dramatic success, and enjoyed visibly noticeable results by combining a custom weight management program with a regimen of medical aesthetics treatments. While diet and exercise play the most important roles in weight management, nature's pesky imperfections can be virtually erased by combining powerful fat busting technology, like the FDA-cleared UltraShape® for abdominal circumference reduction. Patients who paired UltraShape® with the noninvasive Venus Legacy™ treatments for skin tightening, cellulite reduction and circumferential fat reduction have experienced the best outcomes.
Through a series of appointments we will learn how to best help you with your nutrition and healthy eating goals. There are so many factors that influence how we eat in today's busy world and we will do our best to help you find the healthy habits may work best for you.